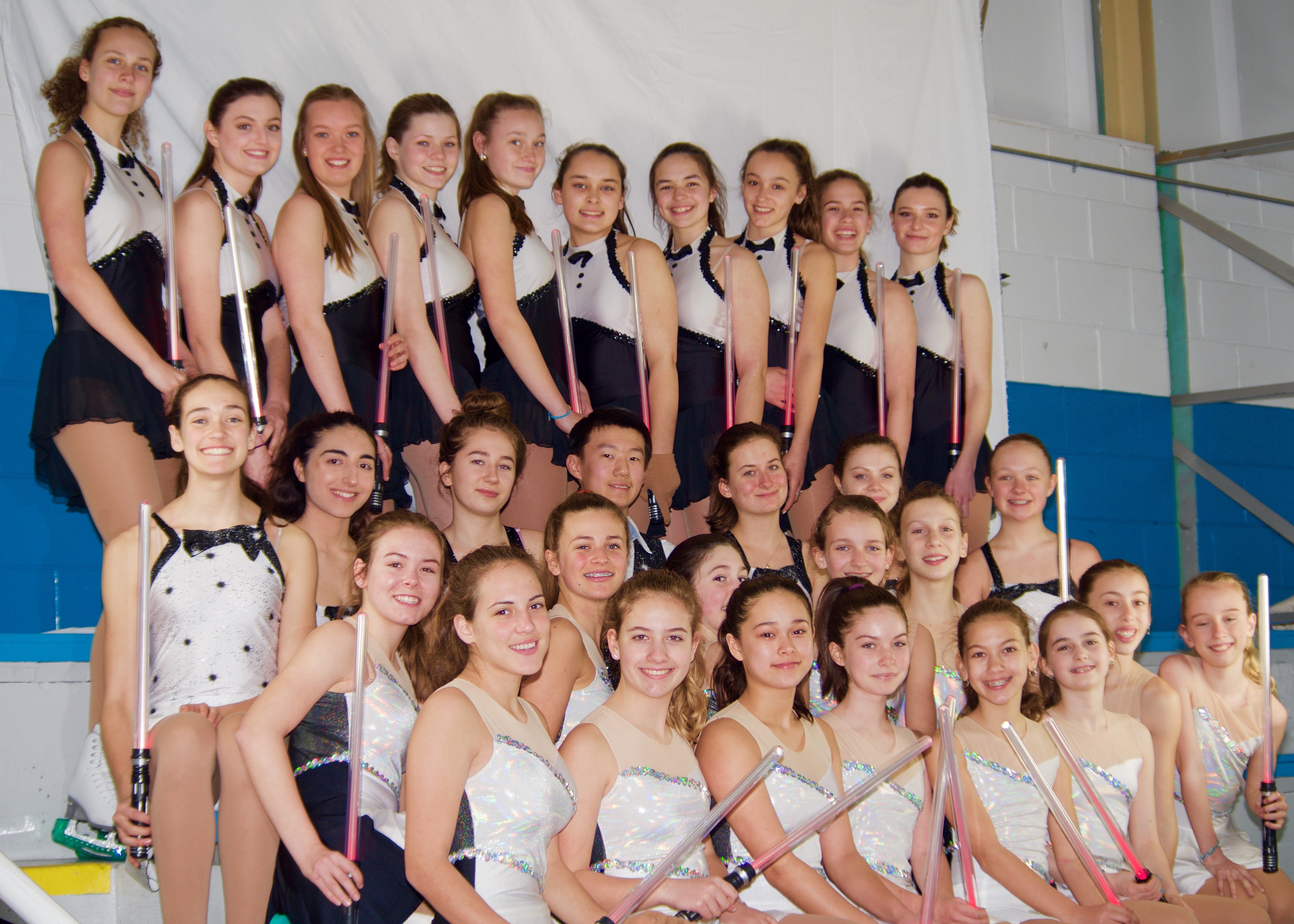 Information about our 2020 Ice Show will be posted in due course...
Ice Show How-To Guide
We have prepared a handy Ice Show 2018 How-To Guide for parents of all skaters participating in this major club event. It contains information such as:
Drop-off/pick-up times and protocol for the dress rehearsal and performances
Details on what skating accessories each skater will require, and how to purchase them if you do not already have them
Ticket and video recording sales
Skate sharpening
Please make sure you read through this guide thoroughly so you can help your skater get ready to have a great Ice Show experience.
---
---
Ice Show
We are excited to announce that skater registration for our 2018 "Fantasy on Ice" Show has just opened up.

For families that are new to the club, the time-honoured tradition of the Silver Blades Ice Show is our BIGGEST COMMUNITY EVENT by a long shot, and it only happens every other year! We take it very seriously, bringing in professional lighting and videography, snazzy costumes and an elite guest skater to amp up the entertainment value. And all of our PreCanSkate, CanSkate, Preliminary, Junior, Intermediate and Senior skaters are invited to take part in this super-fun opportunity to show off their newest skating skills in front of an audience of their biggest family and friend fans.

Participants will learn and practice a choreographed group number over three weeks in March/April (each number will have three practices scheduled between March 19 and April 11 - please note that they may not necessarily be at the same time as your child's regular skating session), and then perform it live in one dress rehearsal and three shows taking place on these dates:
Thursday, April 12 - Dress Rehearsal @ 5pm
Friday, April 13 - Evening Show @ 7pm
Saturday, April 14 - Matinee Show @ 1pm
Saturday, April 14 - Evening Show @ 7pm
As you can imagine, a lot of advance planning and prep goes into successfully producing a show involving so many skaters, so we have very early deadlines for registration. If your kids want to be involved, make sure you sign them up in time:
November 15: Preliminary, Junior, Intermediate, Senior
December 15: PreCanSkate, Canskate
The cost of participating is $85 for PreCanskate/CanSkate/Preliminary (one group number), $125 for Junior/Intermediate (two group numbers) and $150 for Senior (three group numbers). This all-in fee includes practice/performance ice time, coaching costs and costume rentals.

If you have any questions at all, please don't hesitate to email us at iceshowchair@silverblades.ca. And if you're excited as we are and want to register your skaters right away, CLICK HERE.