2024 Ice Show
Silver Blades Ice Show happens every 2 years. The next Ice Show will be Spring of 2024.
---
2022 Ice Show - Welcome to the Jungle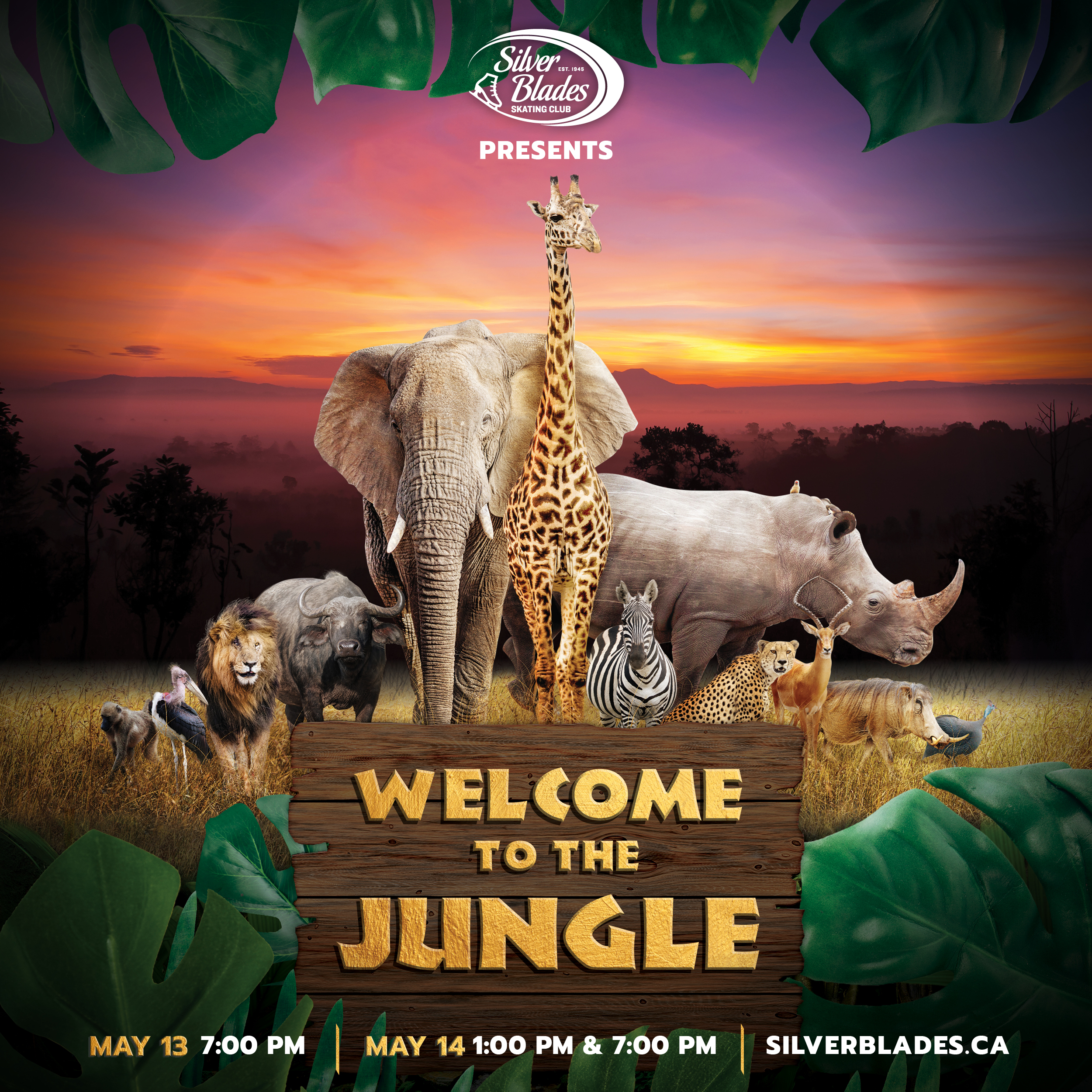 To all Ice Show Participants,
Below is essential information for the exciting plans to make 2022 Welcome to The Jungle Ice Show a huge success!!!
Click here for the following:
Parent Handbook to 2022 Ice Show
We don't anticipate any major changes, but some small adjustments may need to be made in the coming weeks. If that happens, we will make sure the schedule is updated on our website and on the club bulletin board at the rink. Please note that we will follow-up with the Performance Order/Schedule for the Ice Show.
All skaters participating in the Ice Show will require the following items (make sure to label with their names).
Plastic or rubber skate guards (no cloth blade covers, as these pose a slipping/falling hazard)
GIRLS—nude skating tights in good condition (footed or footless; no over-the-boot tights or boot covers, please)
BOYS—black skating or black pants
CanSkaters will also need these labelled items:
Helmets for practices, the dress rehearsal and all performances. Please remove hockey face guard for the rehearsal and shows.
Thin, stretchy beige gloves
Some costumes may be sleeveless—if your child would be more comfortable wearing a warm layer underneath, please ensure that it is white or beige (colours or patterns will distract from the costume)
Suggested places to purchase items:
Figure Skating Boutique: https://skatingboutique.com
Esta: https://www.estacanada.ca
Volunteers for Ice Show:
Canskate Parents: We need your help in the locker-room. Helping with costumes and tying skates. Please click here to sign-up.
Preliminary & Up Parents: This is the last chance to volunteer or we will charge you the volunteer fee of $250 if you have not volunteered yet this season. Click here for opportunities to sign-up.
CALLING ALL DADS: This is your chance to be a star in your child's eyes.
We are going to be choreographing one number for Dads of any skill level. Click here to sign-up.
For questions, please contact iceshowchair@silverblades.ca
Thank you. This is going to be an exciting show!
Silver Blades Board