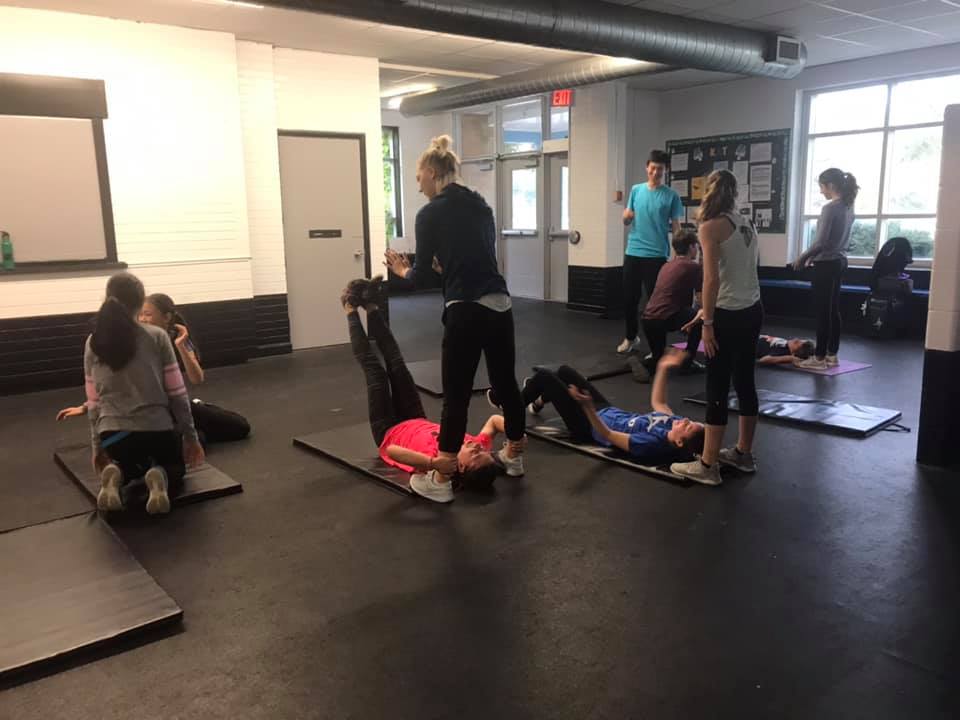 Off-Ice Program
Available for Skaters Preliminary, Junior, Intermediate and Senior. This program is designed to teach jump technique, flexibility and strength that complements on-ice instruction. Off-Ice training is essential to all skaters' development.
Off ice jumping: is designed for training skaters off-ice. Vestibular is used to teach skaters rotation position and jumping techniques while they are wearing running shoes to help them improve their jumps on the ice. Skaters learn to rotate singles, doubles and eventually triples. Quickness is the essential skill required for these jumps and the primary focus of the off ice jumping class.
Off ice class will also include quintessential plyometrics ( jumping exercises on the box ) to push our muscles to the max to help increase power, strength and speed needed to successfully land the jump on the ice.
Skaters need plyometric workouts to help develop the explosive strength required to speed up the learning process of the jumps.
Intense conditioning class through a variation of strength movements specificly tailored to figure skaters.
We will use weights, resistance bands and our own weight through a variety of exercises that will help us improve our skating skills, balance, spins and jumps. Every class will end with 10 min stretching.